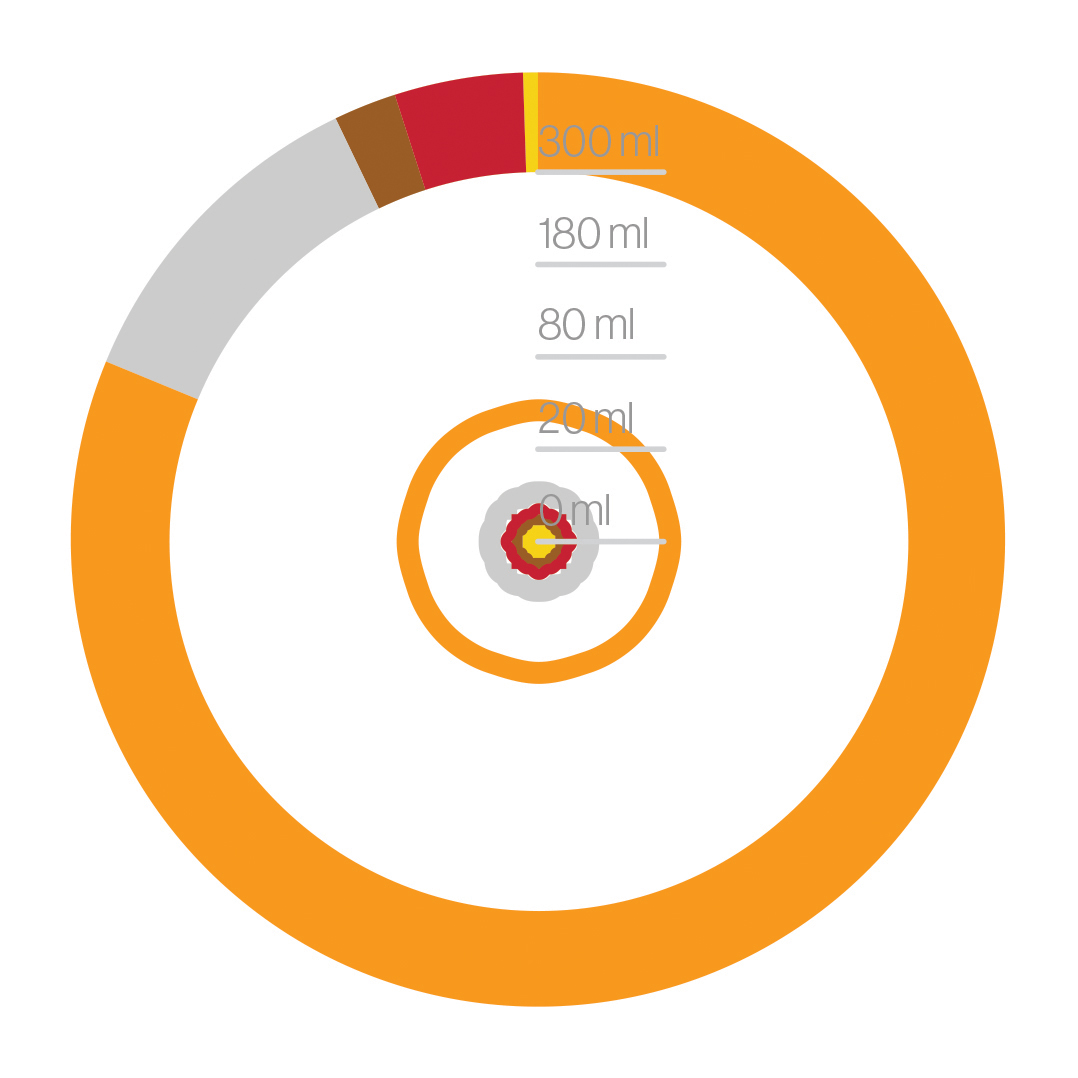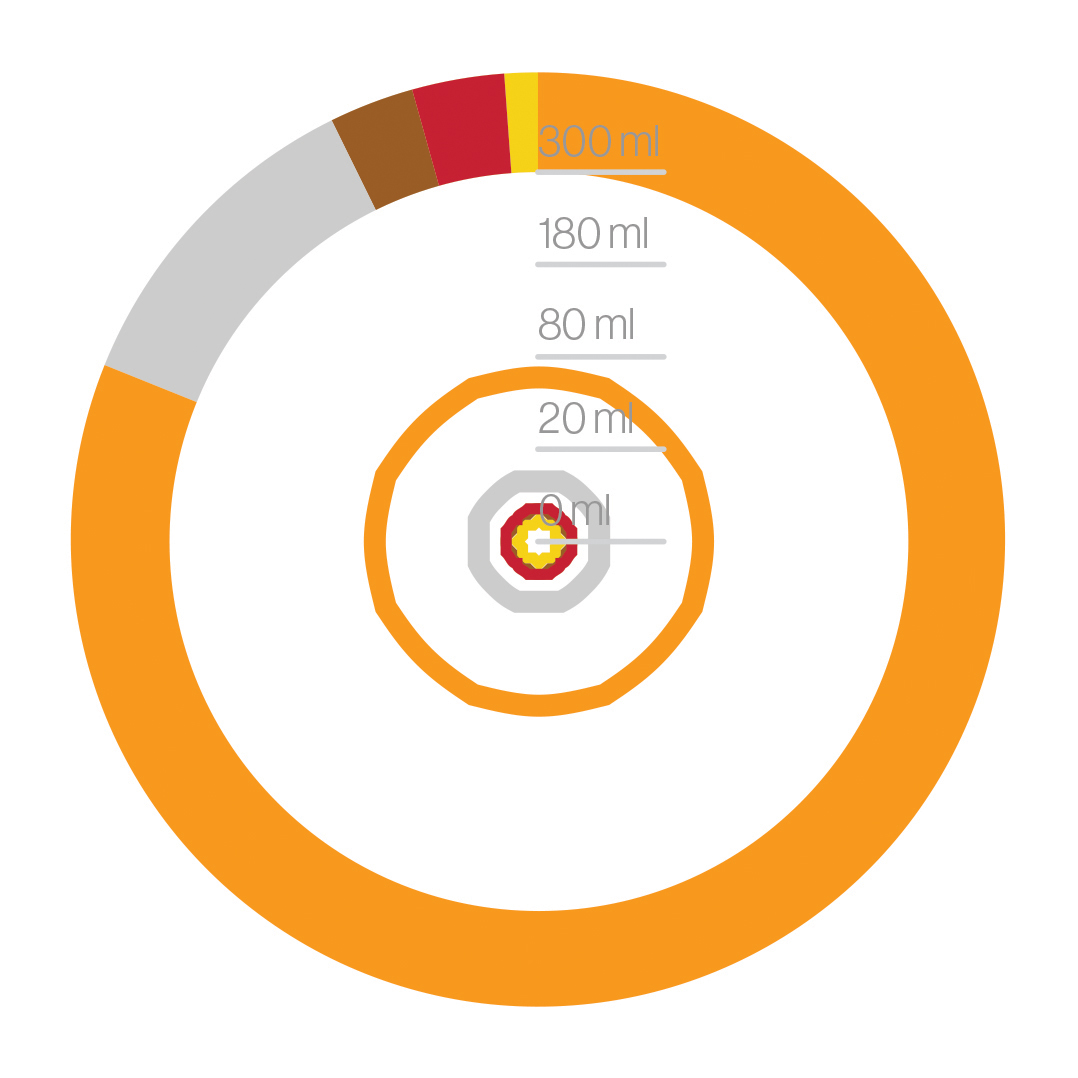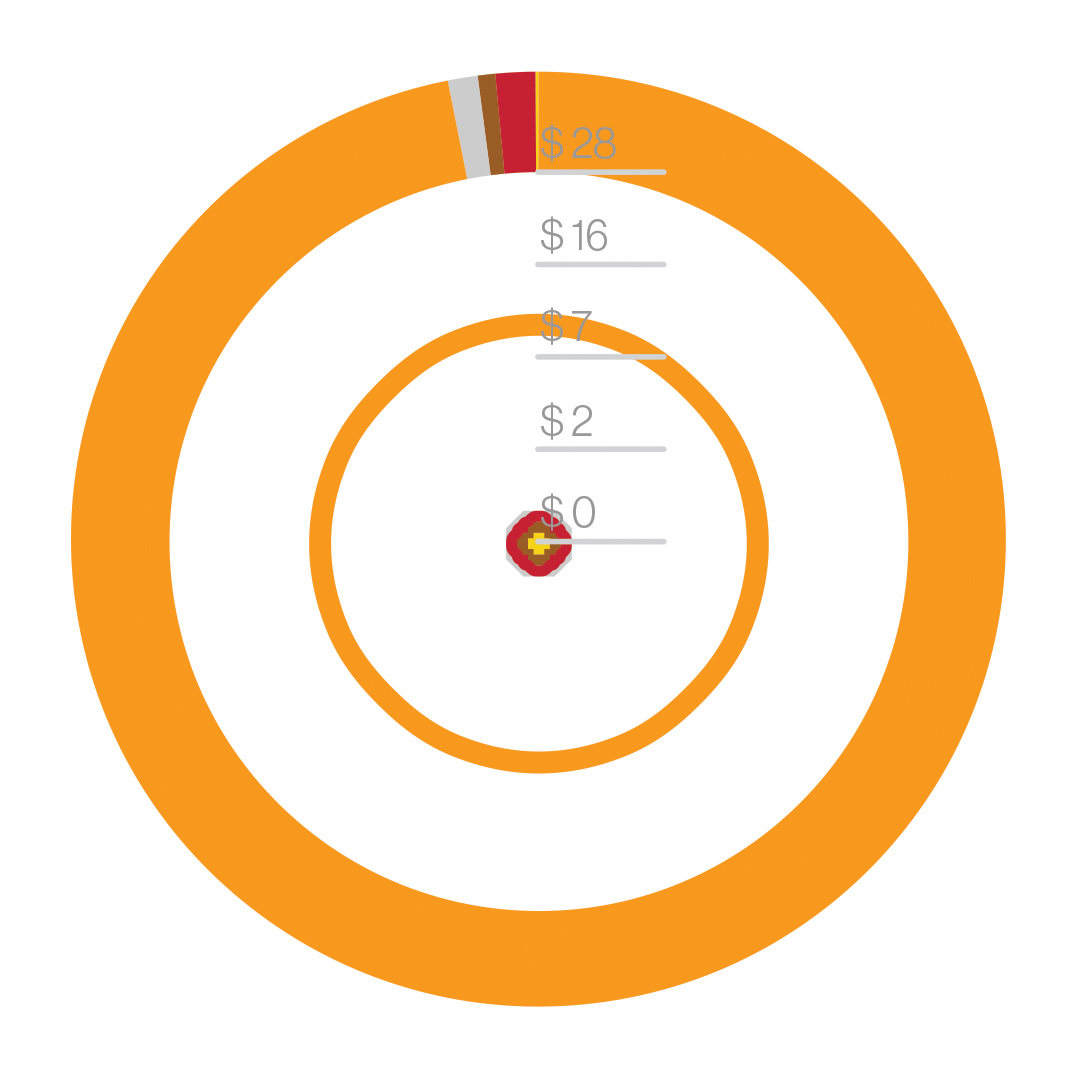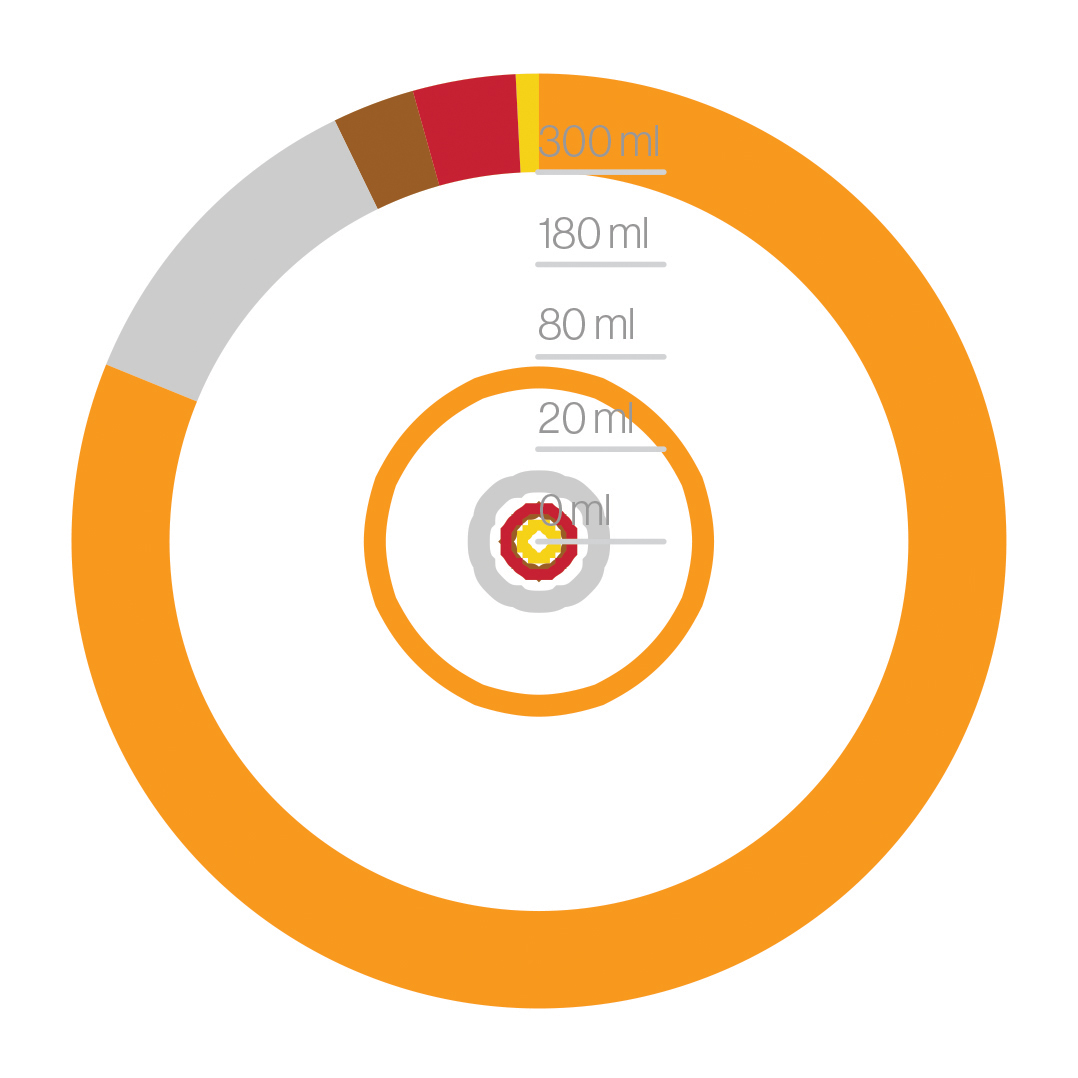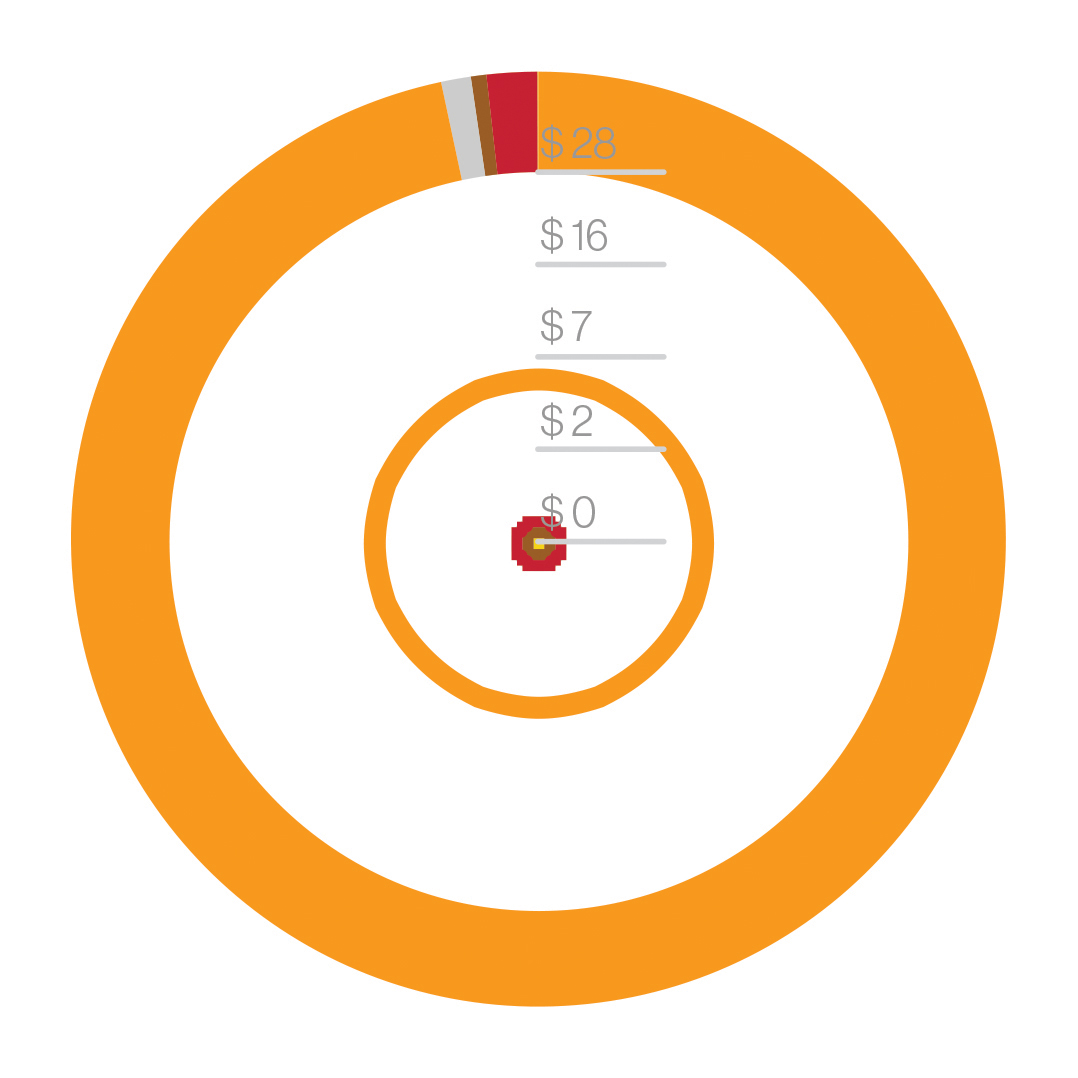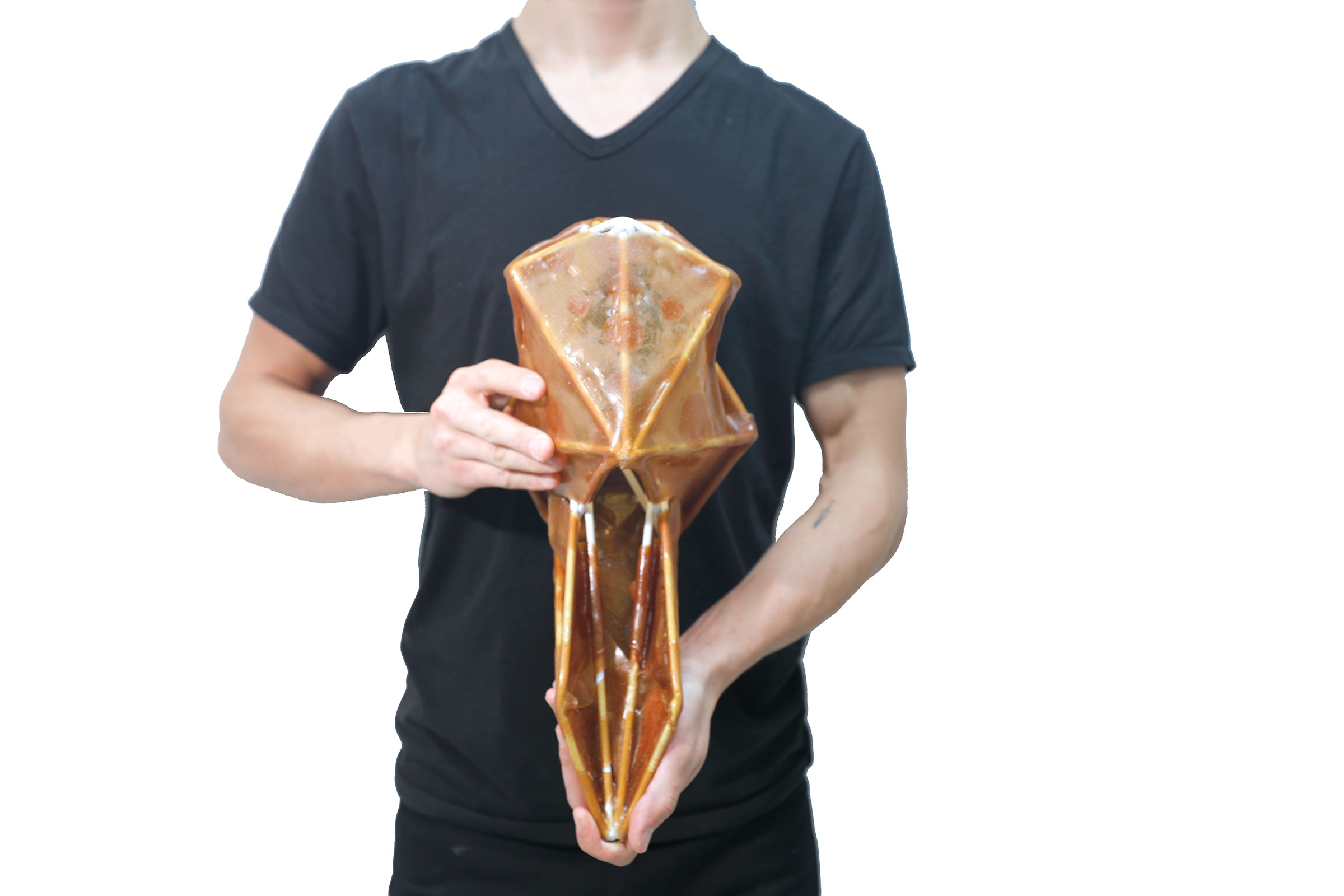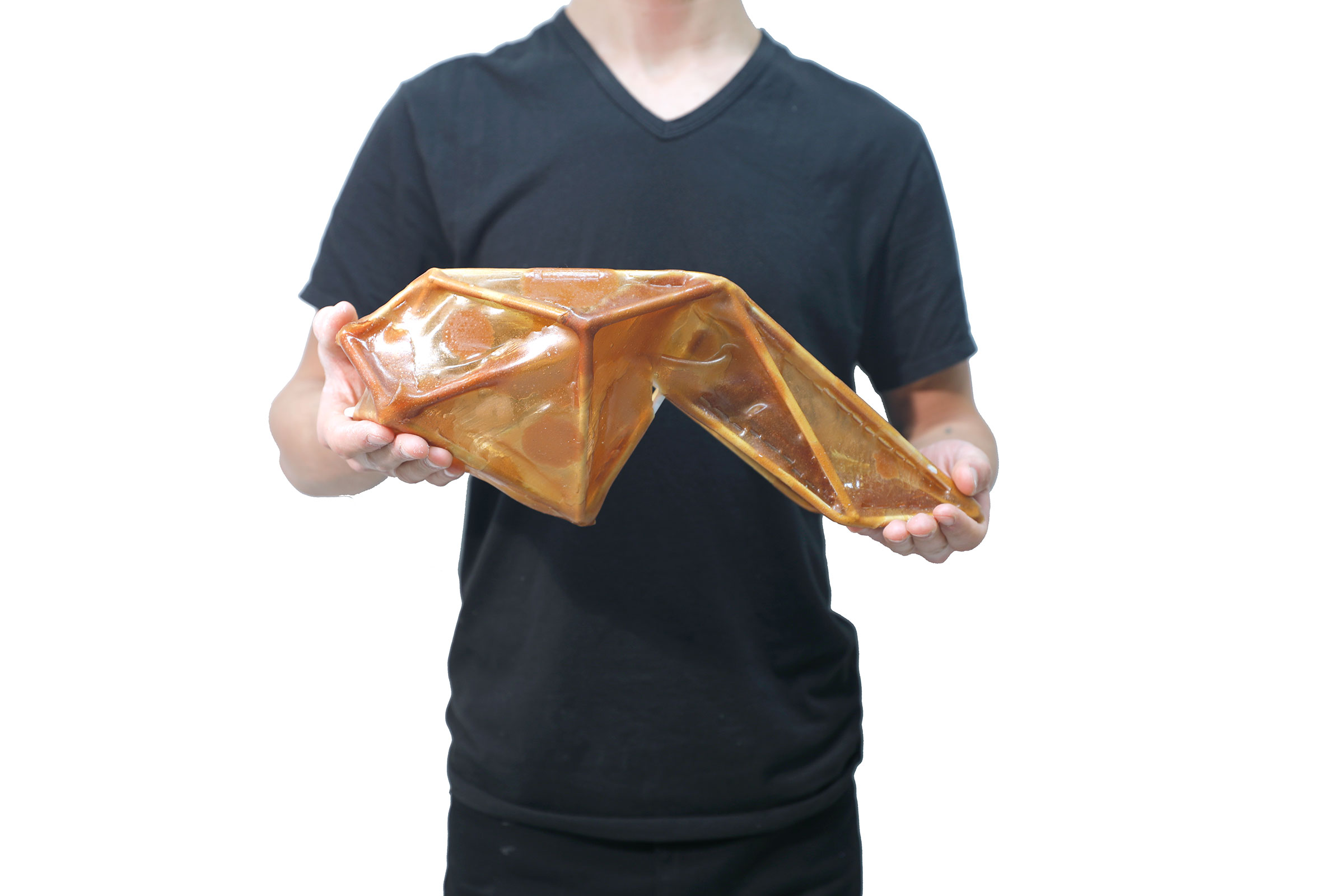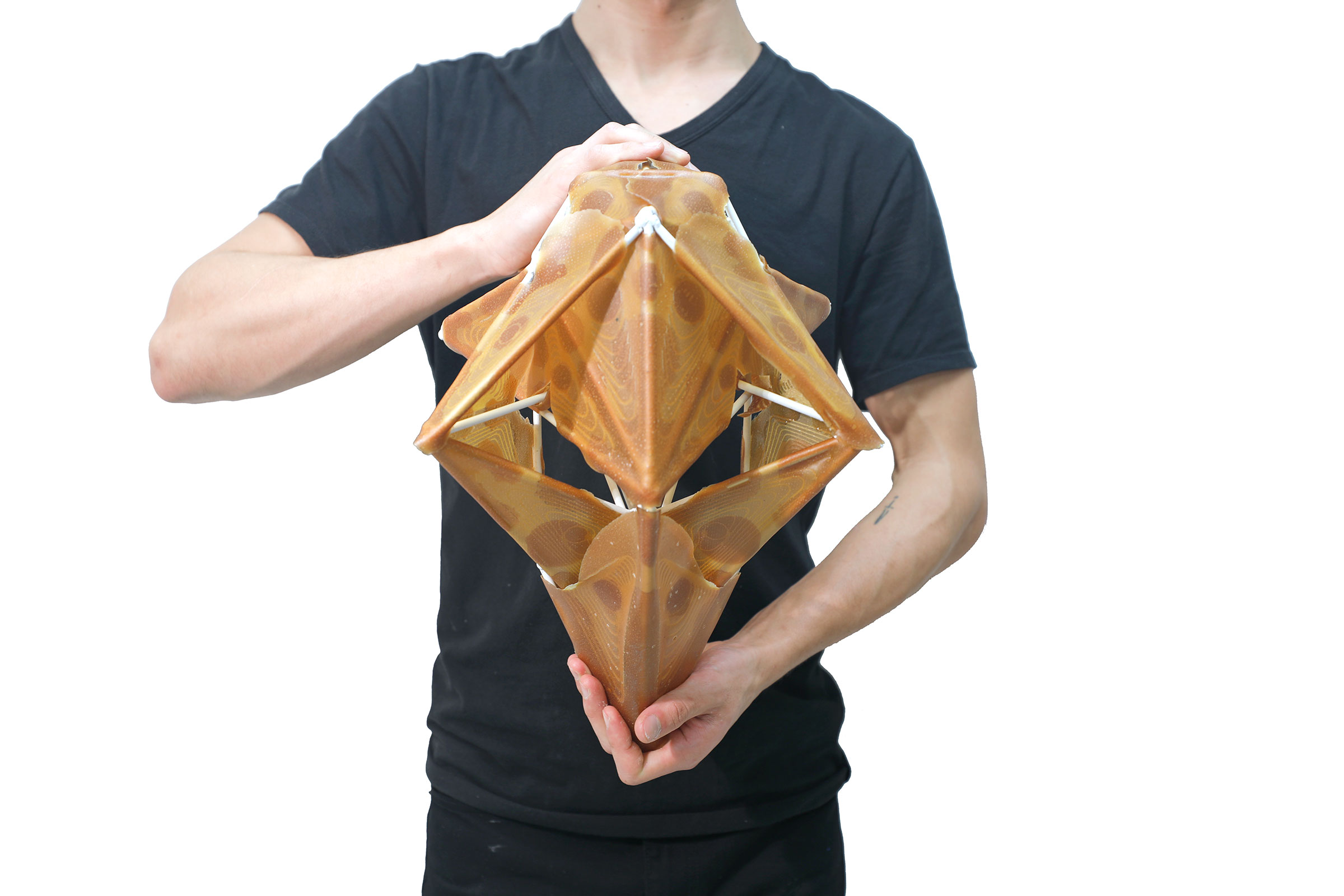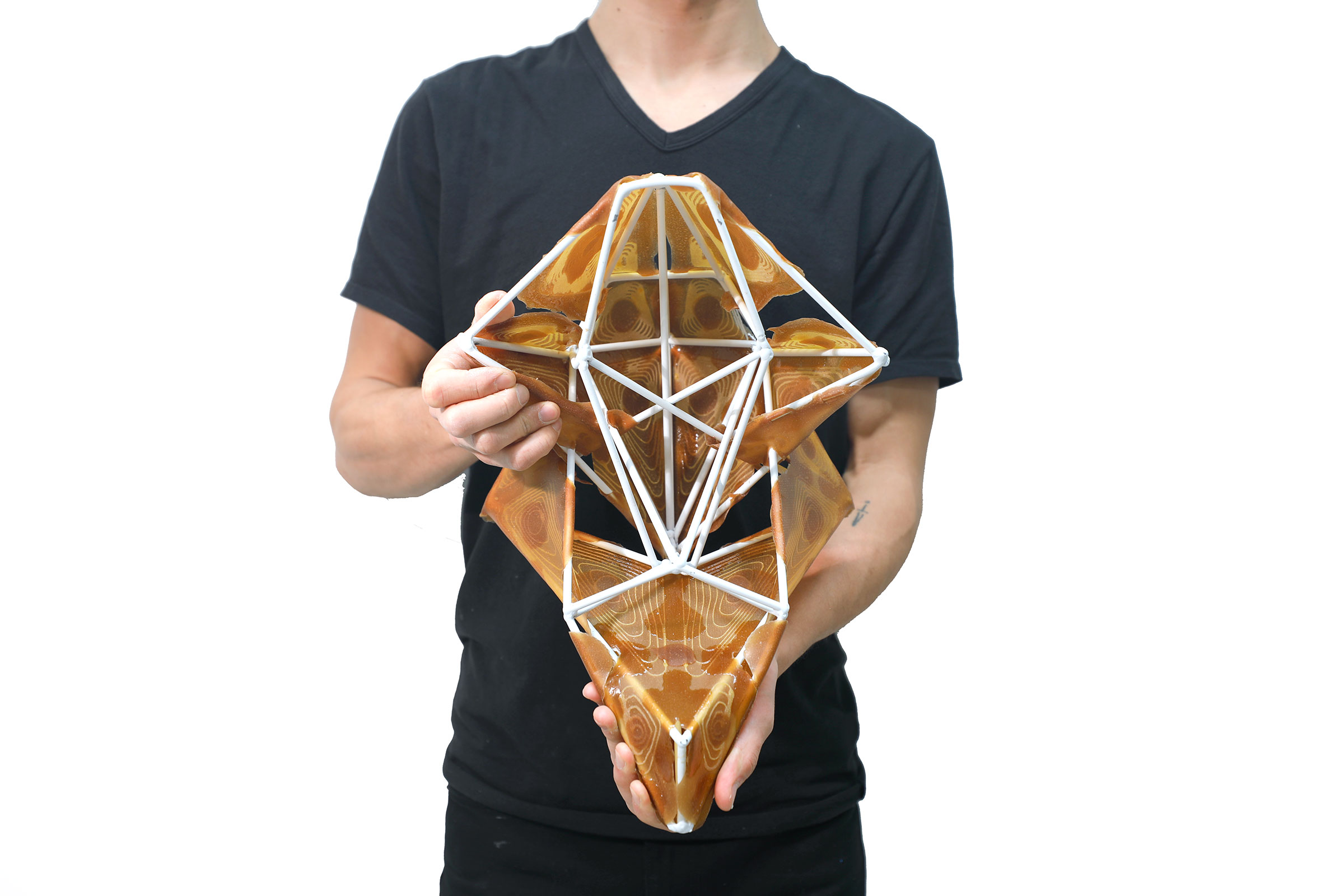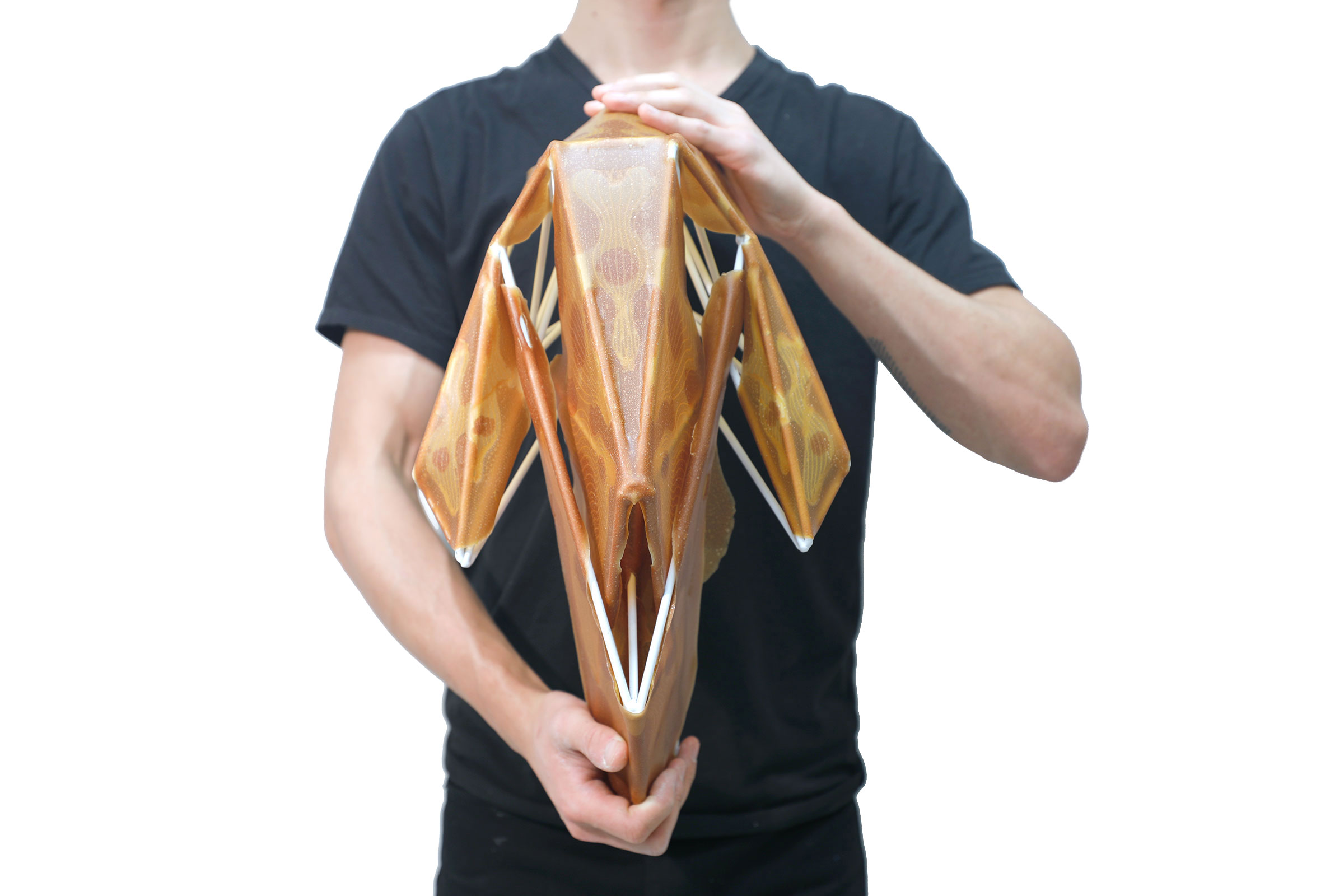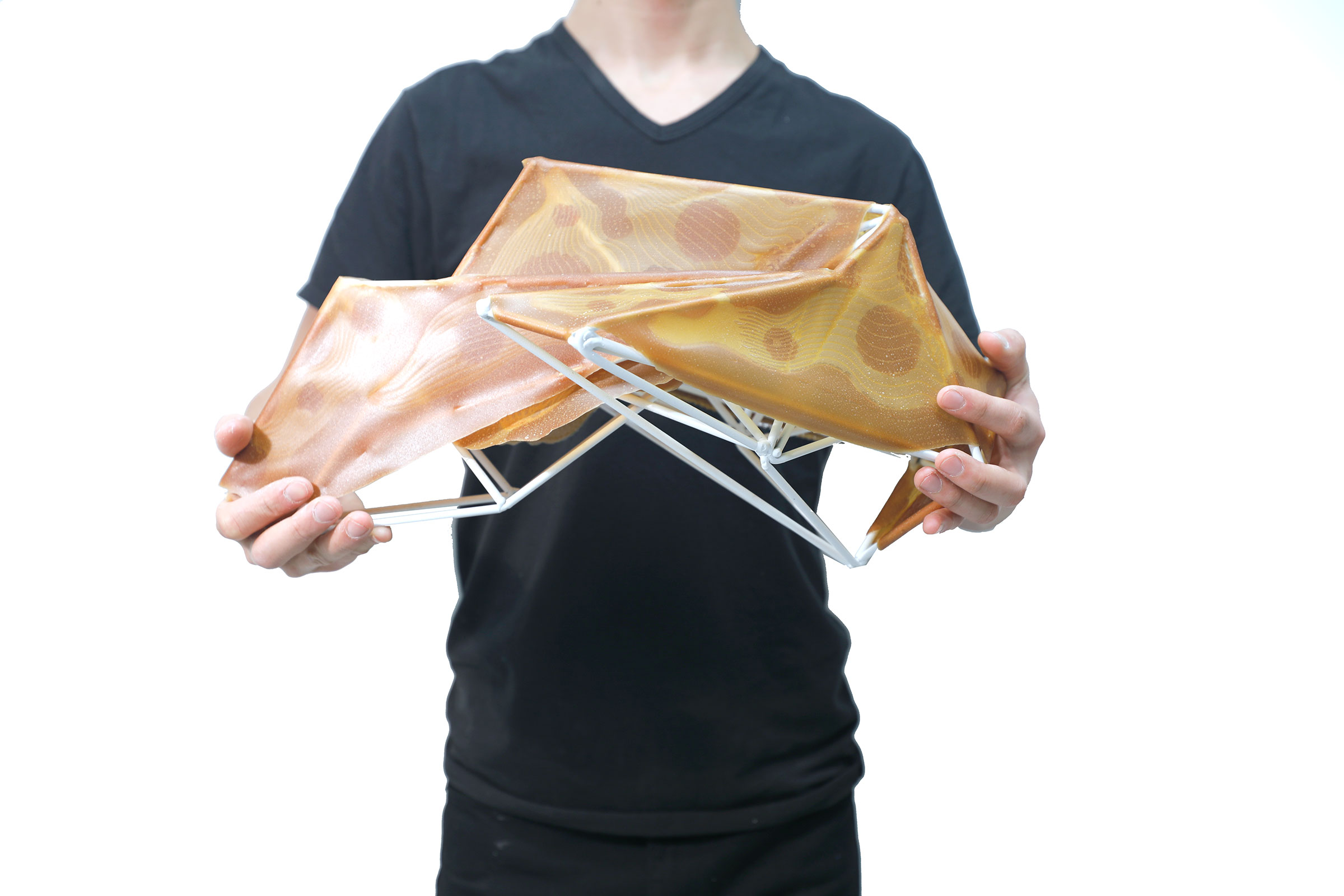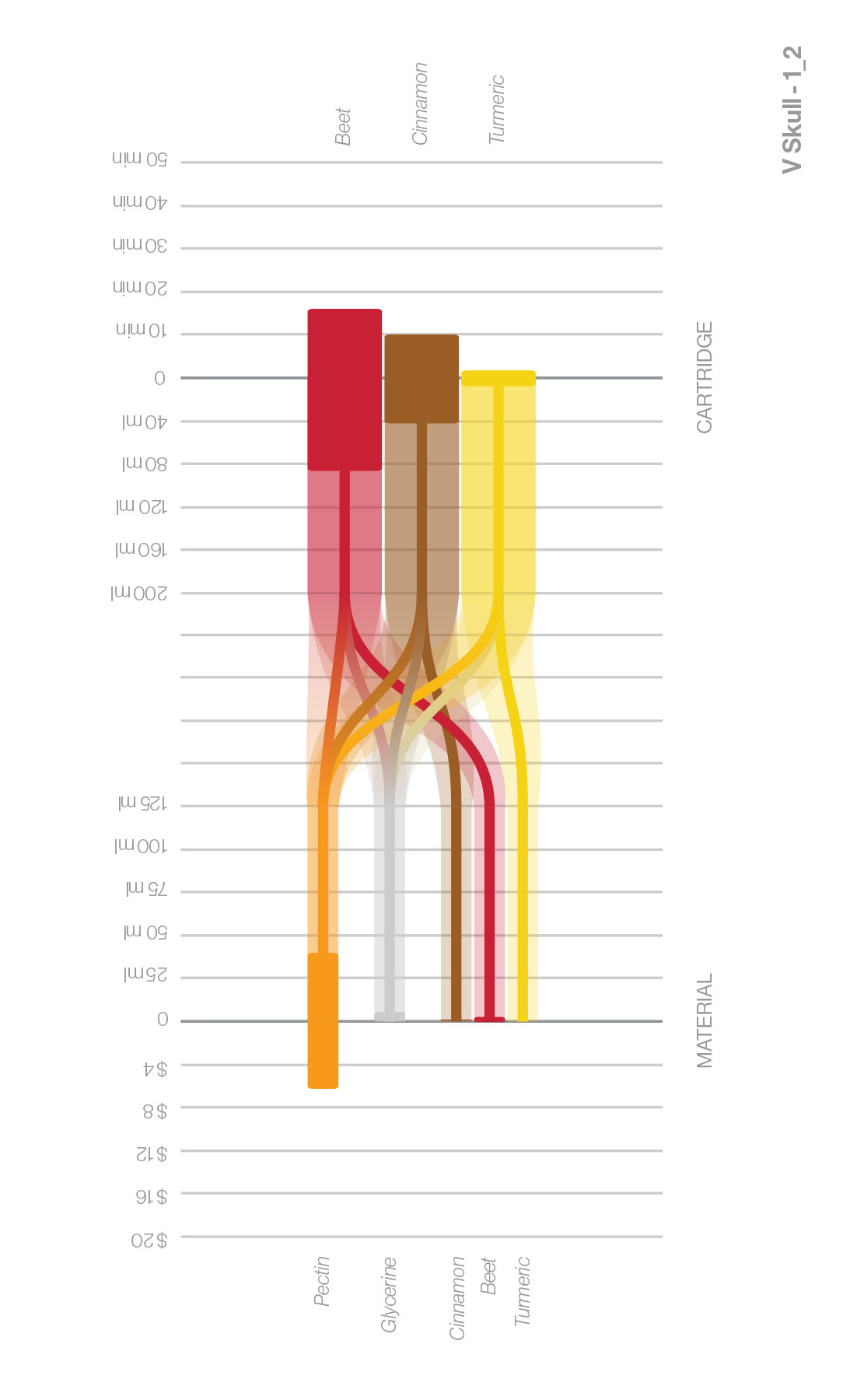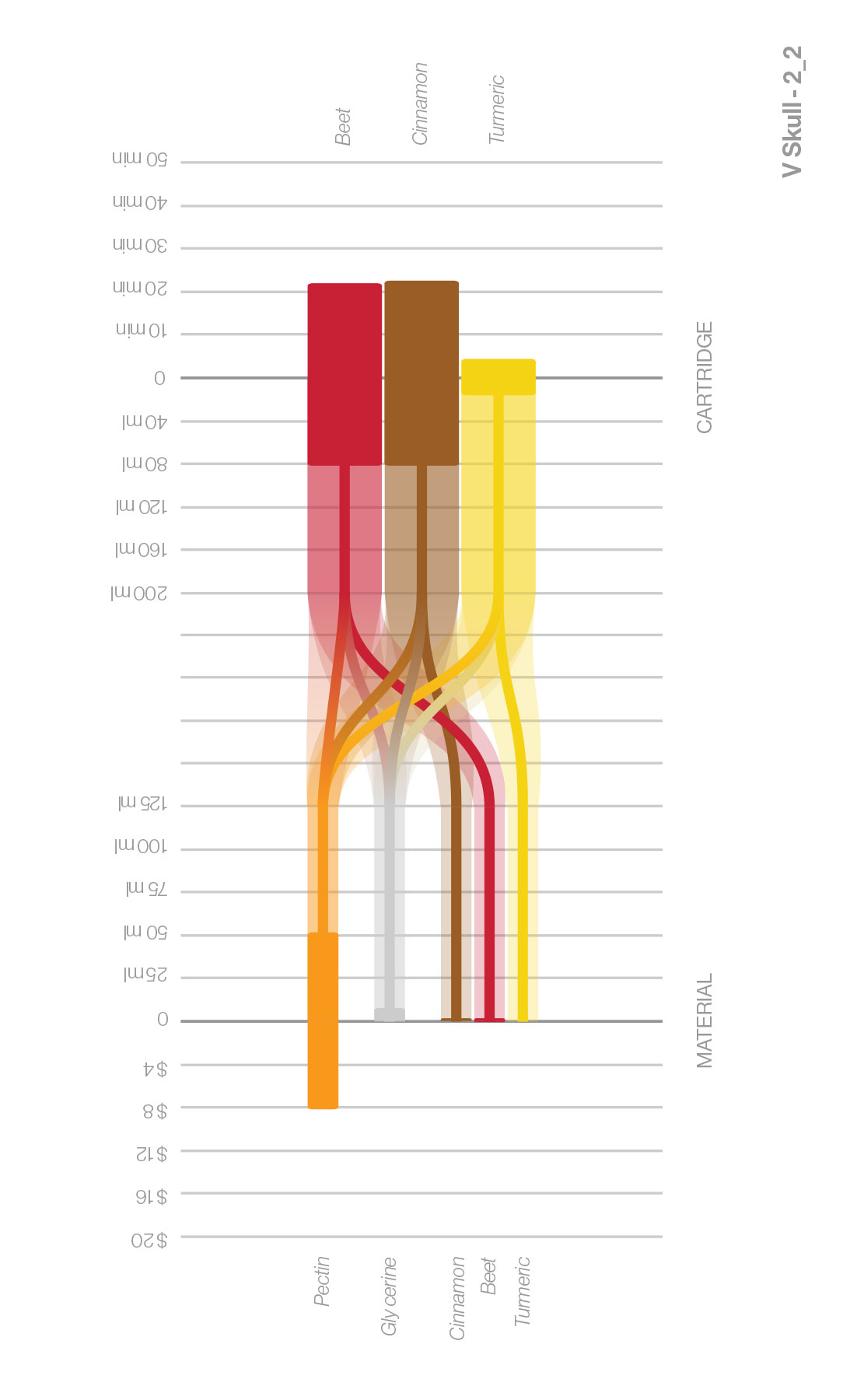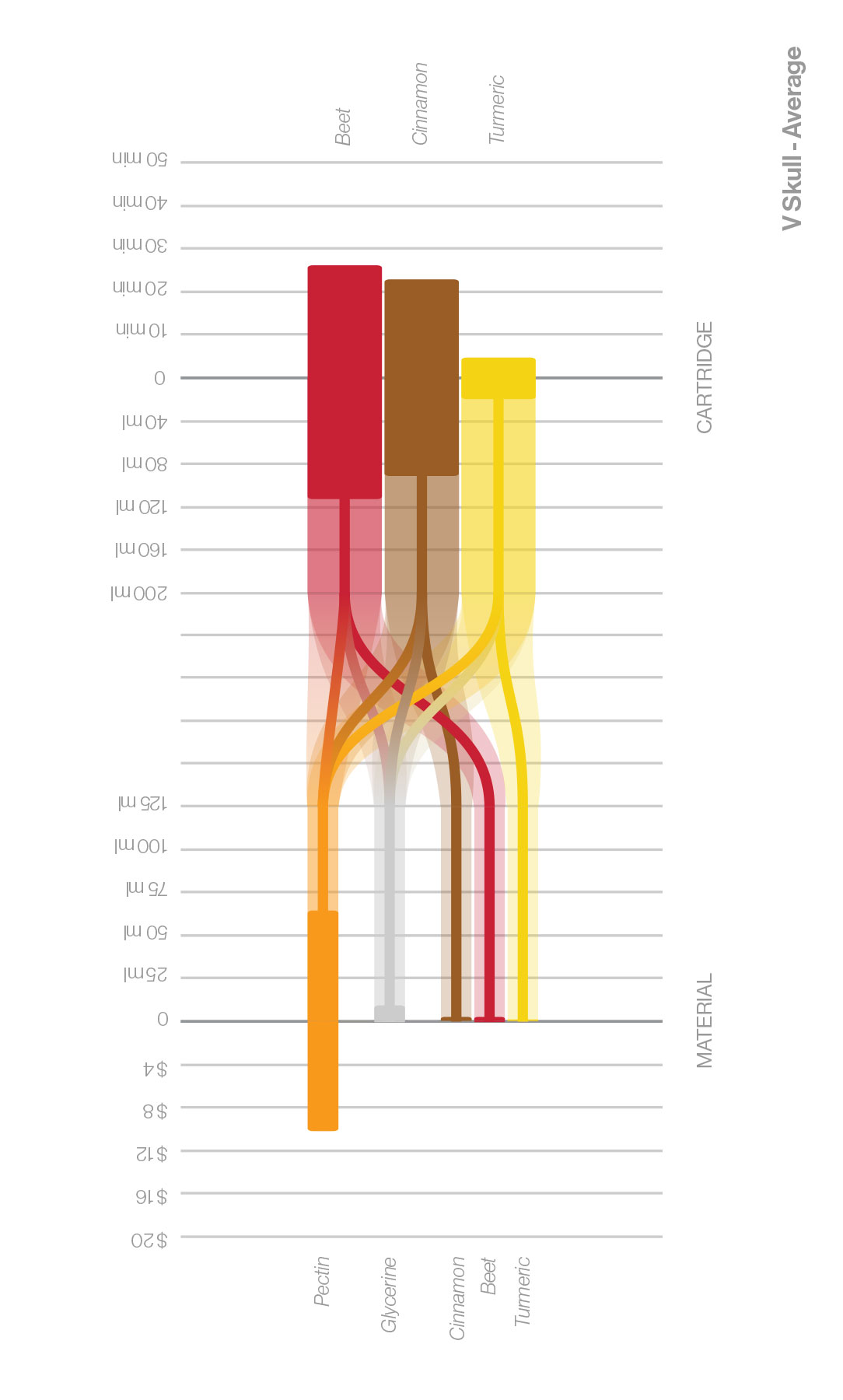 +
I Crease
These experiments examine how biopolymer surfaces wrapped over rigid structures may shrink and deform over time. Steel rod is welded into volumetric faceted frames. The hydrogel toolpaths are designed to match the shape and dimensions of specific areas on the frame. The base layer consists of a pectin chitosan sodium hydroxide formula that is printed as parallel infill paths. A second layer of pectin is printed as an infill onto areas that will bend around or attach to the steel frame. This layer has a higher concentration of pectin to allow for flexibility. When wet, the pectin can be stuck onto the metal frame. Once dry, the surface will adhere to the metal frame on its own. The last layer is a lattice toolpath of cellulose that adds structural rigidity to the areas between the folds in the biopolymer skin.

The visual changes of the wrapped frames are tracked for a period of time.
- Exposure to air is recorded during the first month and at 12 months.
- Frames are imaged with and without backlighting in plan, back and side view
- Changes in color and shape are visible.

3 wrapped frames of different sizes with 2, 3 and 4 biopolymer surfaces with duplicates are tested that control for the same materials and print orders but vary the 3-dimensional geometries.

The biopolymer skins tend to shrink over the rigid metal frames to tear in some areas and decohere from the frame in others. There is significant color change.