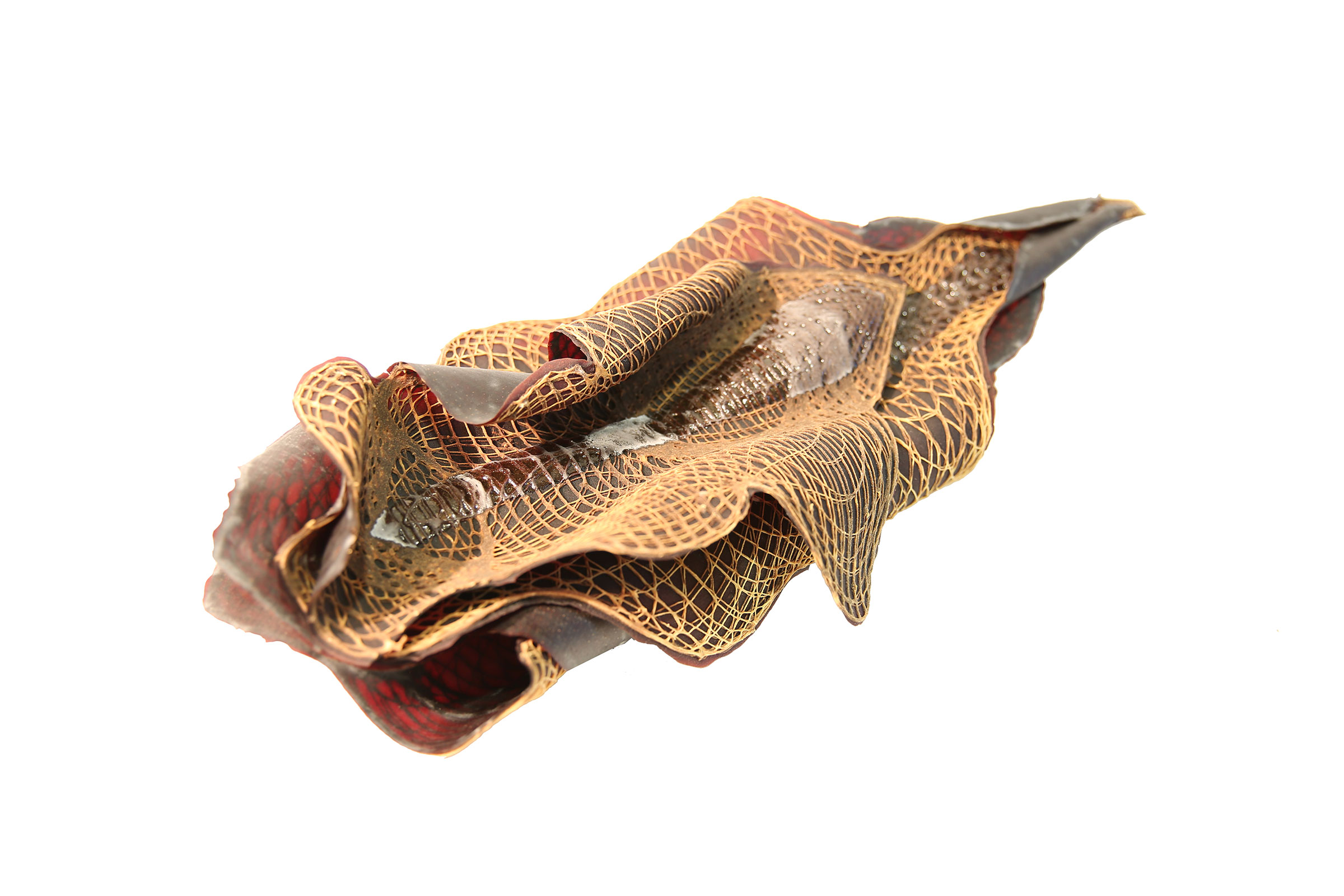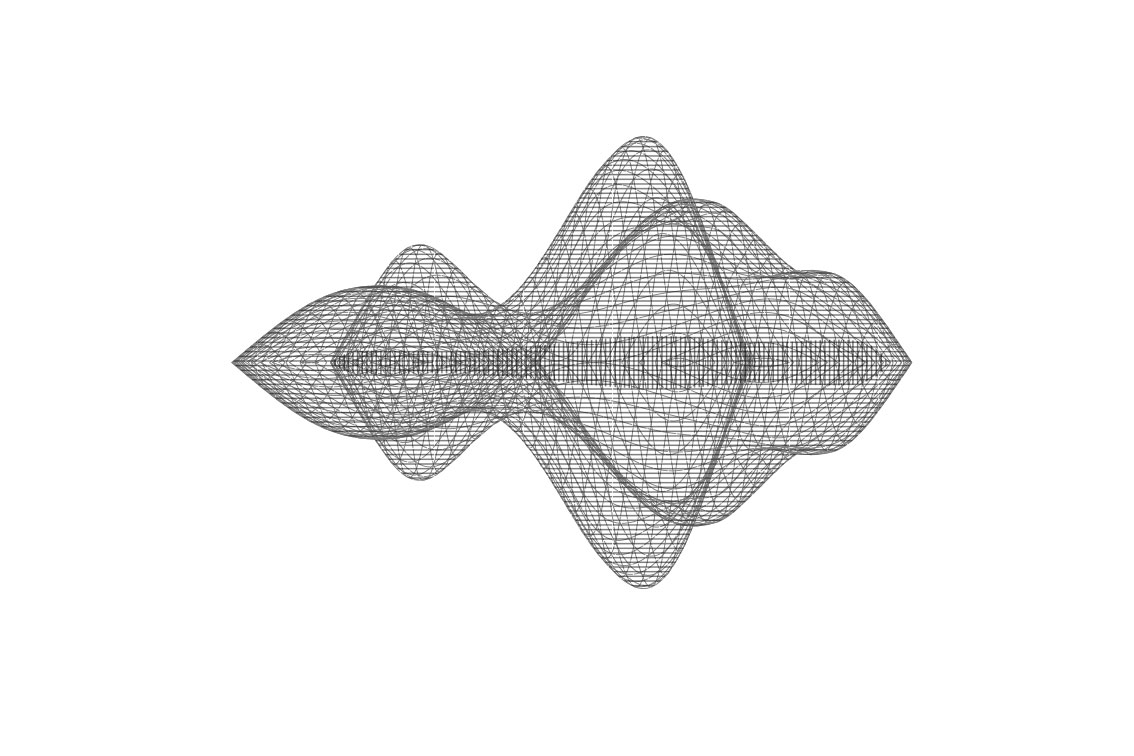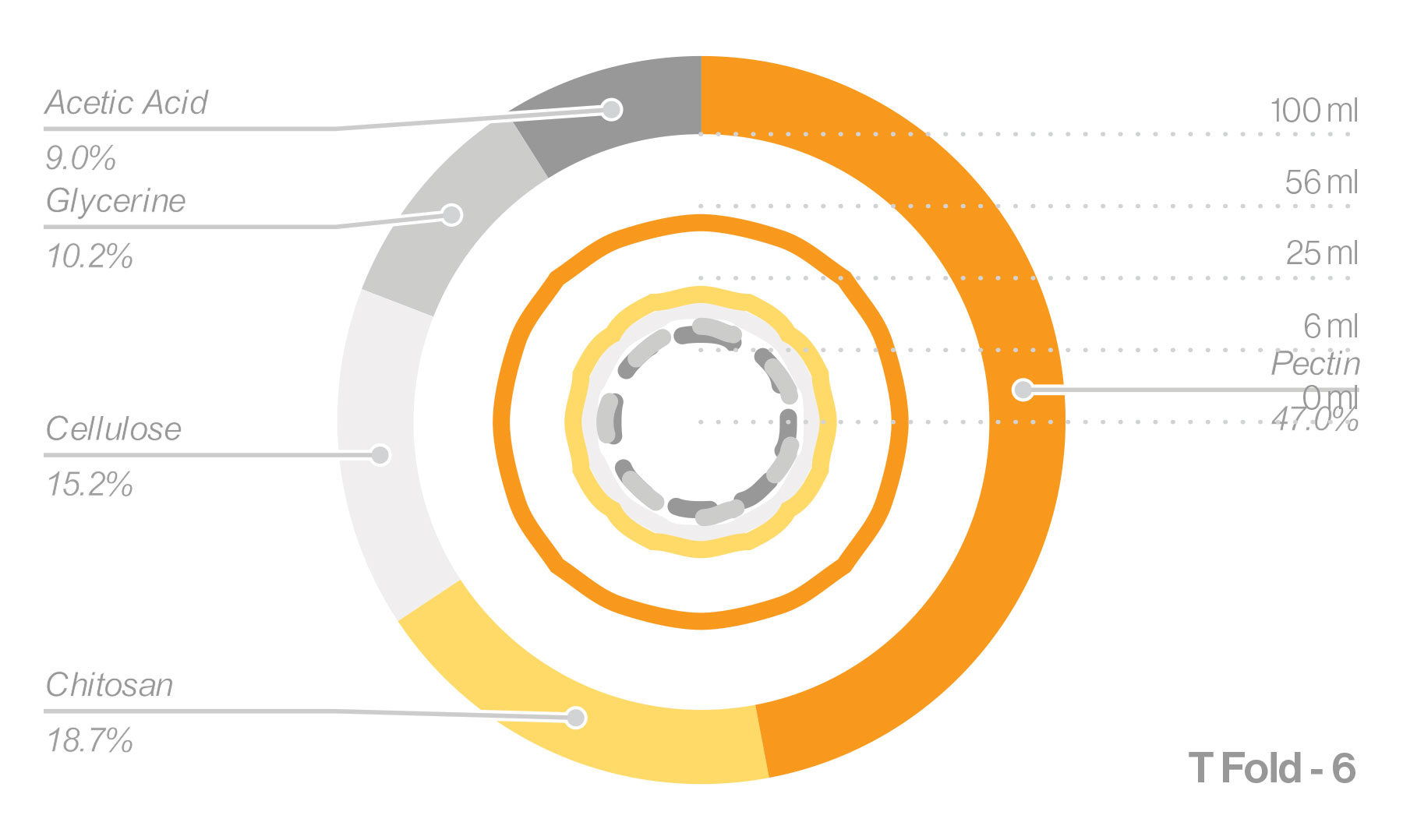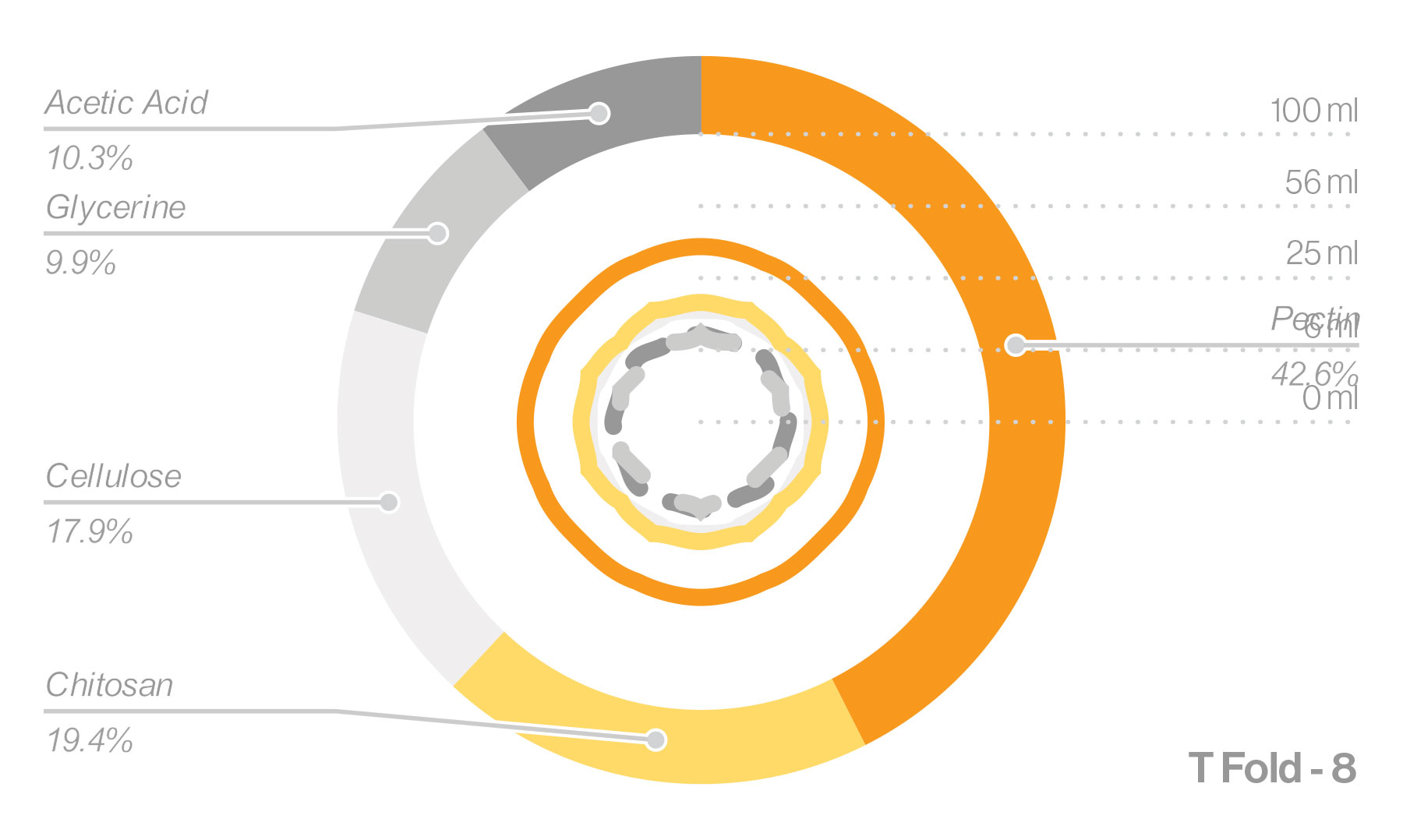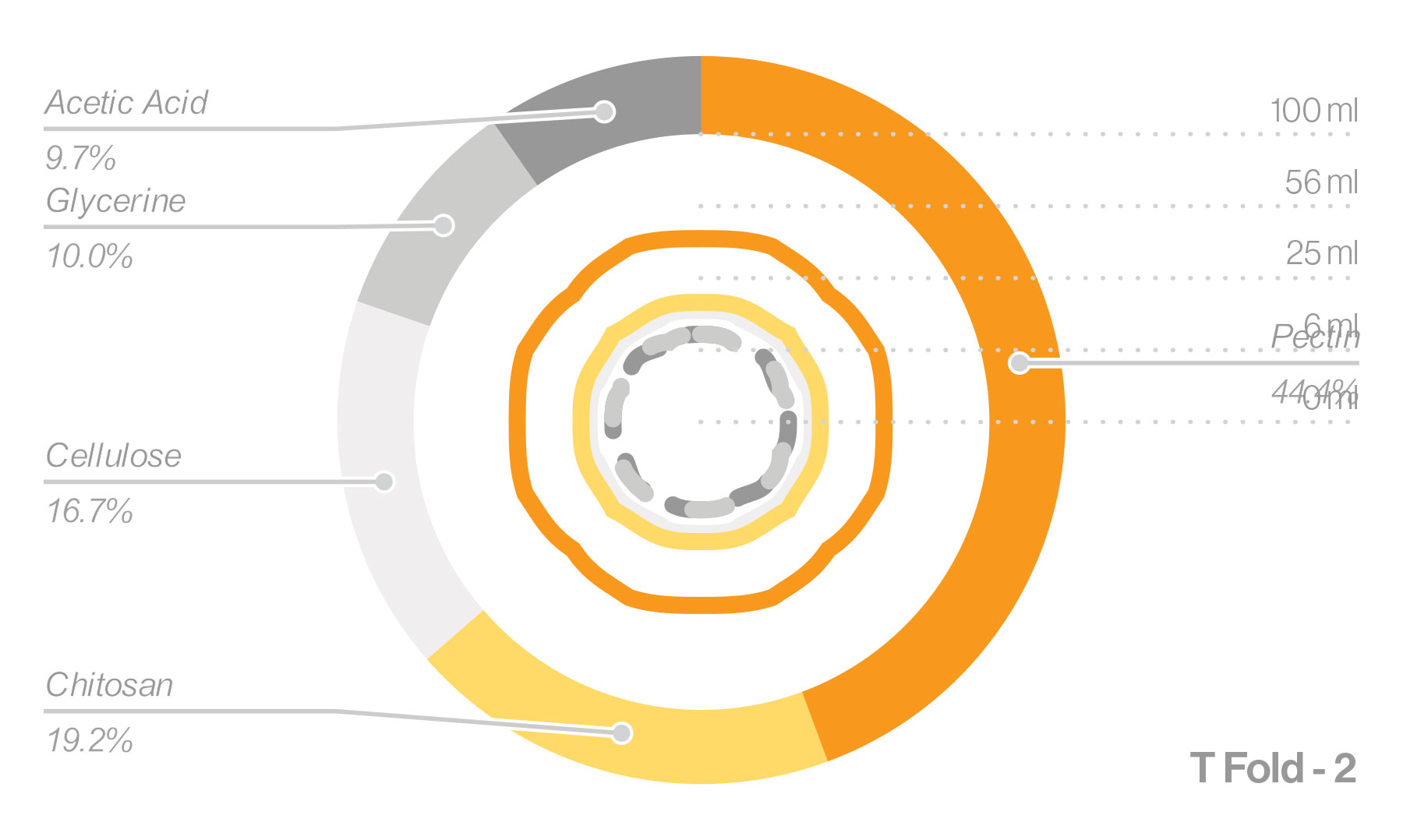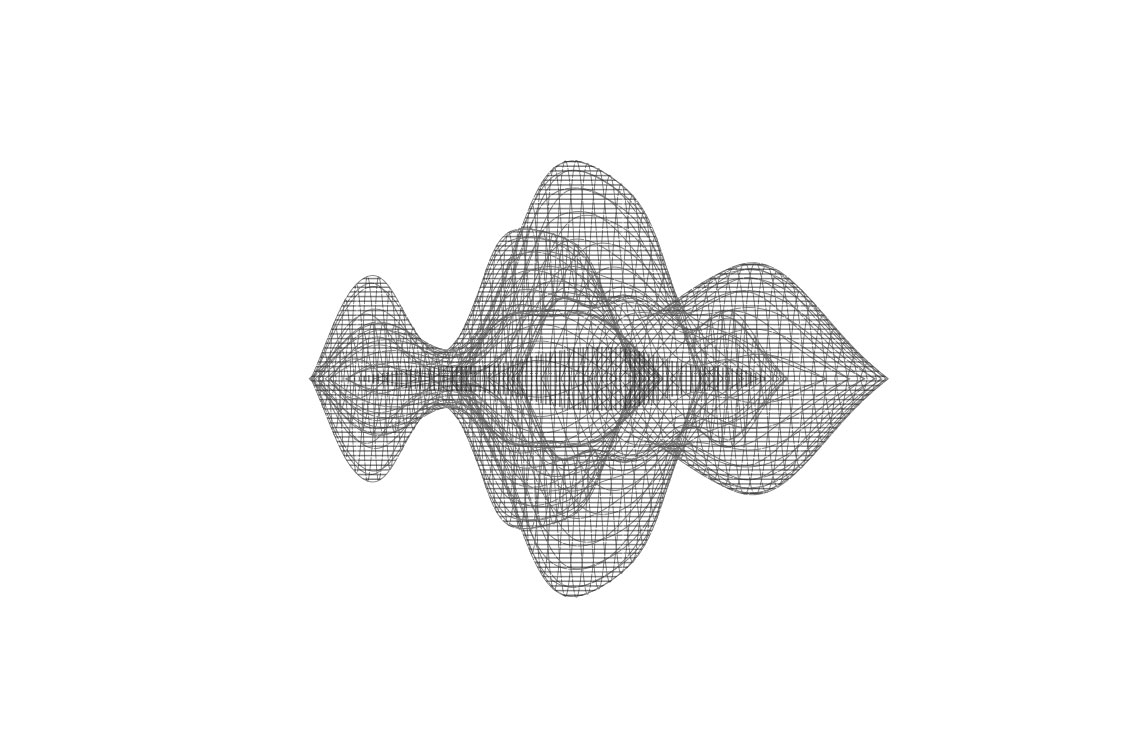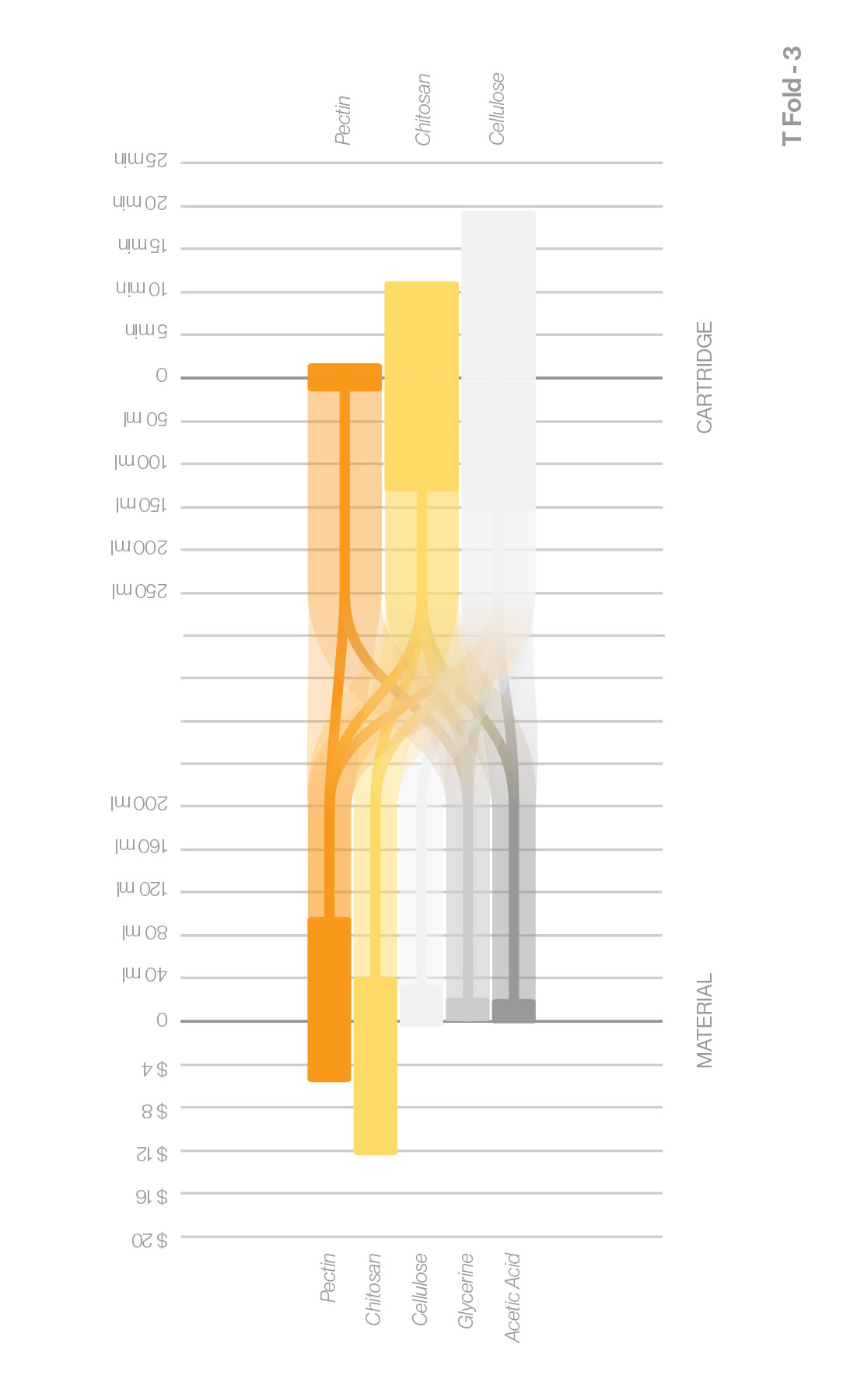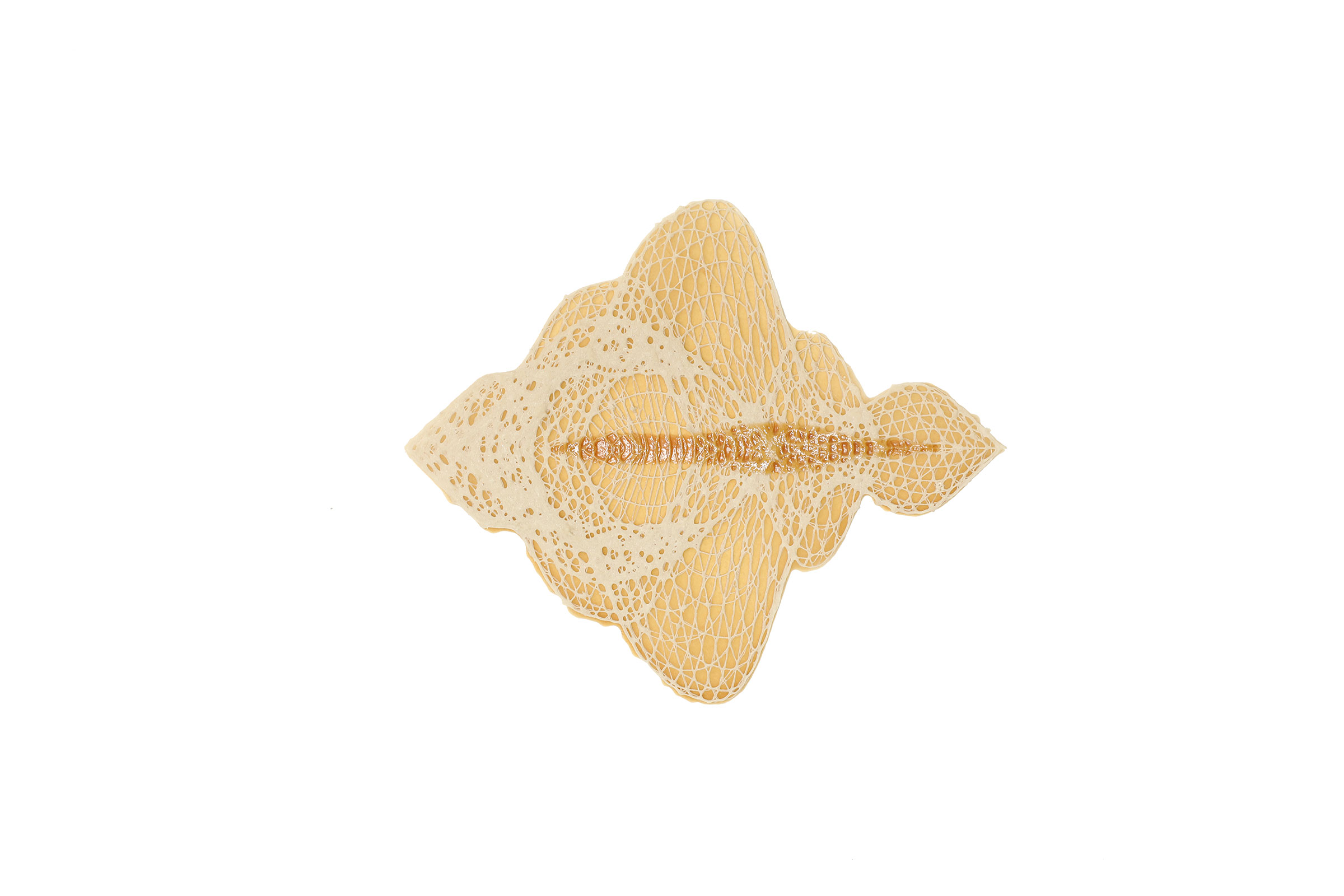 +
T Fold
These experiments examine how centrally aggregated and folded biopolymer surfaces may deform over time. A series of bilaterally symmetric prints are composed of a pectin chitosan infill base layer with a cellulose lattice surface layer. The center lines of each print have a region of pectin infill printed above the cellulose lattice. A set of 4 different prints are clamped along the wetted central pectin spine to adhere all surfaces together. The edges of each of these surfaces are exposed to a humidifier and folded into adjacent surfaces.

- Exposure to air is recorded during the first month and at 12 months.
- Folded shapes are imaged with and without backlighting in plan and angled view
- Changes in color and shape are visible.

2 folded aggregates of 4 biopolymer surfaces are tested that control for the same materials and print orders but vary the 3-dimensional geometries.

Although the aggregates are shaped symmetrically, they do not deform consistently on either side of a single piece. There is significant color change.